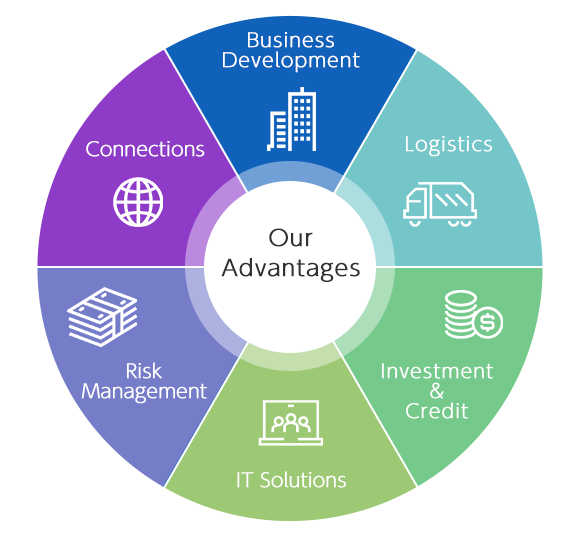 Global business focused on Thailand, America, and Hong Kong.
Expanding our network and reliability beyond the automotive industry to other fields including elevators, construction, and agriculture.
A logistics management system that meets the JIT requirements of the automotive sector.
Proprietary demand forecasting algorithms to secure inventory and deliver for mass production
Investment in molds for plastic molded and pressed products
Die life management by mold master using IT systems.
Indispensable partner credit management for mass production delivery.
Using an IT system that lets all employees work remotely, we promote a speedy response that combines telework and site visits.
Support from the planning stage to mass production to end of maintenance by dedicated technical, QA, and logistic staff.
Cooperation with partner companies to establish continuity of parts supply as a BCP measure.
Secure product inventory in response to BCP.
A parts supply network cultivated since the dawn of the domestic automotive industry
The competitiveness of a technical trading company that can create new things by combining technologies.